Minimally Invasive Microdiscectomy - EXPLAINED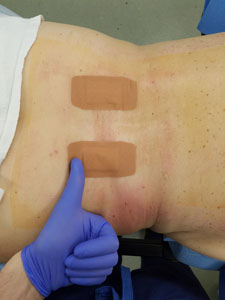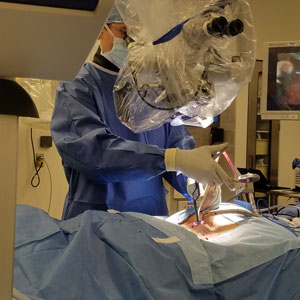 Through tiny 22mm incisions, less soft tissue disruptions means patients have more early ambulatory ability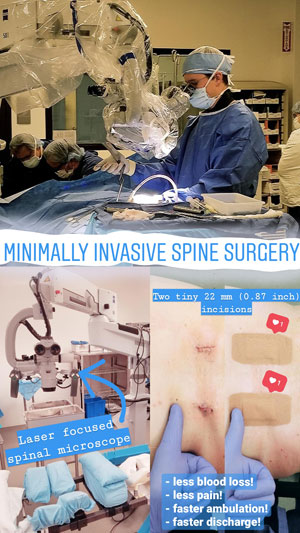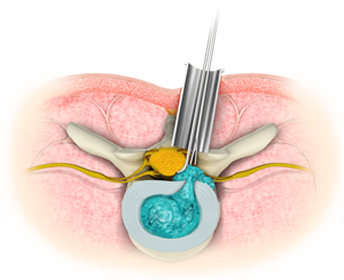 What is Minimally Invasive Spine Surgery?
Minimally invasive spine surgery (MISS) is the latest technology available to perform spinal surgeries through small, less than one-inch-long incisions. It involves the use of special surgical instruments, devices and advanced imaging techniques to visualize and perform the surgery through such small incisions.
Advantages of Minimally Invasive Spine Surgery
MISS is aimed at minimizing damage to the muscles and surrounding structures. It possesses numerous benefits over the traditional spine surgery which include:
Small surgery scars
Reduced risk of infections
Less blood loss during the surgery
Less postoperative pain
Quicker recovery
Shorter hospital stay
Quicker return to work and normal activities
Minimally Invasive Spine Surgery Procedure
Minimally invasive spine surgery is performed through small incisions. Segmental tubular retractors and dilators are then inserted through these small incisions to retract muscles and provide access to the spine by creating a working channel for the surgery.
This minimizes the damage to the muscles and soft tissues and decreases the blood loss during the surgery. An endoscope is inserted through one of the incisions to provide images of the operation field on the monitor in the operation room.
The surgery is performed with special surgical instruments passed through the working channel. Sometimes, surgical microscopes may also be used to magnify the visual field. The tissues fall back in place, as the various instruments are withdrawn. The incision is then closed and dressed.
Risk and Complications of Minimally Invasive Spine Surgery
The risks and complications of the surgery may include wound infection, increased leg pain from nerve irritation during the decompression, spinal fluid leak, and recurrence of symptoms. There are also complications due to surgical anesthesia which will be addressed by the anesthesiologist during the preoperative evaluation. While all of these complications are very small, we take preventative measures to avoid them and manage them.